Gyms Near Me
Looking for gyms near me that offer physical therapy?  At Specialized Physical Therapy – Burlington we offer the best of two worlds!  The best physical therapy near me and gyms near me! We combined the professional services of our highly trained physical therapists with a unique gym environment that offers state of the art equipment, personal training, and CrossFit classes.  As patients complete their physical therapy from injury, surgery, or medical condition, their ability to transition into an active healthy lifestyle is made easier with our 10,000 square foot gym.  We all feel aches and pains from working out.  If these aches and pains do not resolve, then the physical therapy specialists at Specialized Physical Therapy – Burlington can help you get back to normal.  A perfect combination to keep you healthy, strong, and functioning painfree, allowing you to live your best life!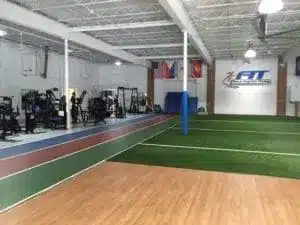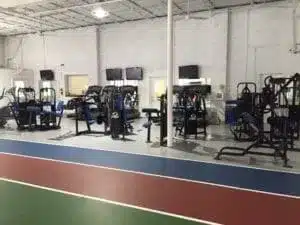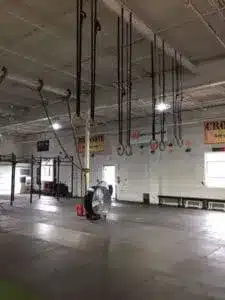 Gym Near Me and Physical Therapy
Physical therapists are highly trained and licensed healthcare providers that are experts in movement and how the body physically works.  Most people see a physical therapist because they are experiencing pain, difficulty moving, decreased strength, and loss of function.  Through a comprehensive physical examination, a physical therapist can evaluate your movement, strength, flexibility, and core control.  In addition, the physical therapist takes into account your past medical history for any specific conditions or previous injuries/surgeries to help assess your particular needs.  A specific plan of of care is then developed you which may include physical therapy treatment with a transition to the gym or it could be starting with the gym right away.  One of the great things about Specialized Physical Therapy – Burlington we have the therapists and the gyms near me in one location to make this a reality! 
Where Can I Find More Information About the Gym Near Me?
For more information about our state of the art gym, click HERE

What Do I Do If I Need Physical Therapy?
In the State of New Jersey, a person can see a physical therapist directly without a prescription from their physician.  This is known as Direct Access.  At Specialized Physical Therapy – Burlington, we are in-network and accept most major insurances.  To schedule an appointment with one of our physical therapists, please call 609-880-0880.  For more information or for frequently asked questions, click HERE.