Moist Heat Therapy In Cherry Hill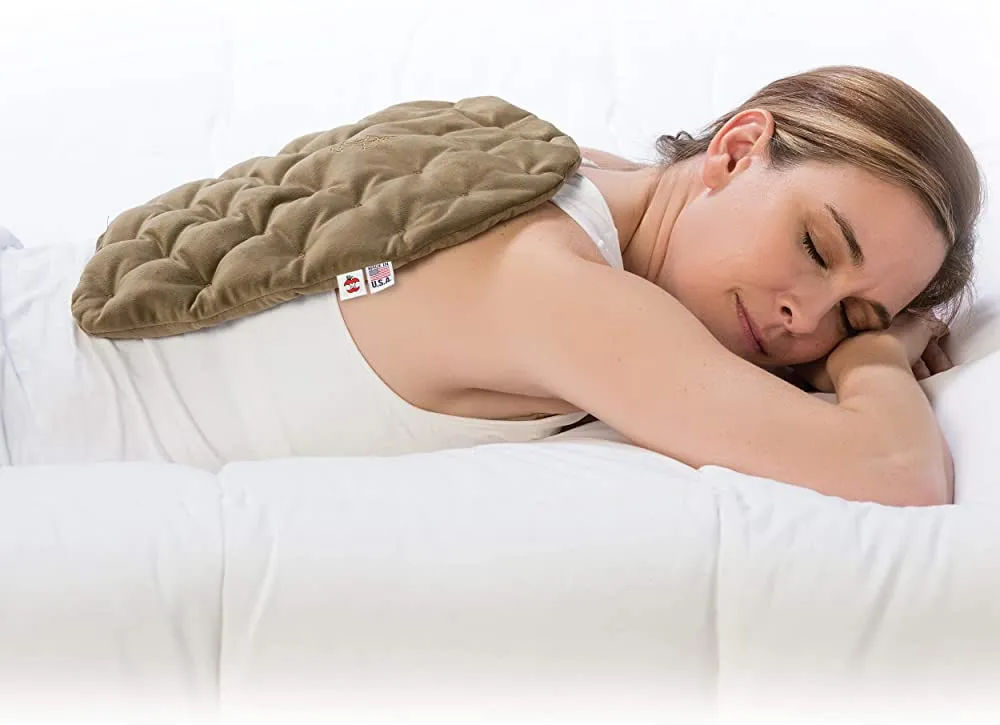 Physical therapy is a crucial component of the rehabilitation process for many individuals. It can assist in restoring your mobility, relieve muscle tension, and ease joint discomfort. Moist heat therapy is also known as thermal therapy or superficial heat and is often recommended by physical therapists during sessions.
Moist heat therapy is a type of thermotherapy that uses moist heat sources to target pain, promote circulation, and soothe muscles. Unlike cryotherapy, which uses cold, moist heat therapy utilizes warmth to provide a sense of relaxation and prevent muscle spasms. The moist component helps keep the skin hydrated and prevents drying in the treatment area. This approach to thermotherapy aims to relieve pain, stimulate blood flow, and calm the muscles.
Getting Ready for Moist Heat Therapy
Before your first moist heat therapy session, it's important to know what to expect. Moist heat therapy is administered by professional physical therapists and is not something that should be attempted on your own.
Moist heat therapy is a form of thermotherapy that uses moist sources of heat to relieve pain and stimulate circulation. Unlike heat therapy, it prevents the targeted area from drying out and keeps the skin hydrated. Moist heat packs are stored in a hydrocollator tank at a specific temperature to provide a warm sensation without causing burns. They are covered with towels or wraps to protect the skin and maintain the warmth of the packs. Moist heat can also be obtained from hot baths or vapor baths. If you are struggling with chronic pain, inflammation, muscle tightness, or muscle spasms, Activa Physical Therapy may be able to provide the relief you need.
During the therapy session, a hot pack will be placed on the affected area for approximately 15 minutes. The length of time will vary based on your tolerance for heat and what the therapist determines to be appropriate.
What are Moist Heat Packs?
Moist heat packs are constructed of bentonite and covered in canvas. They are heated to around 160 degrees in hot water and then wrapped in towels or cloth to prevent burns and rapid cooling.
Many individuals find moist heat therapy to be the most relaxing form of physical therapy, with a similar relaxing effect as massages. It is often used as the starting point for therapy sessions to loosen up targeted muscles.
Benefits of Moist Heat Therapy in Cherry Hill
Here's a closer look at how moist heat therapy can benefit your body:
Pain Control: Moist heat packs may help to block the transmission of pain signals and relax muscle spasms, leading to pain relief. However, it's important to note that moist heat packs should only be used for chronic neck and back pain and not for acute injuries as it may worsen pain and swelling.
Enhanced Healing: By increasing blood flow to tight muscles in the neck or back, moist heat therapy can accelerate healing. Increased circulation brings in more oxygen and nutrients, while also removing waste products from the healing process.
Improved Flexibility: Moist heat therapy helps to relax muscles and soft tissues in the affected area, leading to increased flexibility. The physical therapist may use moist heat to improve joint flexibility and range of motion.
Start Moist Heat in Cherry Hill
If you're experiencing tightness or pain in your neck or back, consider trying moist heat therapy. It can help to ease your discomfort and get you on the road to recovery faster. Contact a physical therapy clinic today to learn more.
Request An Appointment
Please fill out this form and
we will contact you about scheduling.

Brian D

"Amazing staff. Know what they are doing and are extremely personable. Strongly recommend them." 


Rady A

"Paul Vidal and team gave me my life back after a compressed O.N. Paul has a wonderful style, explains things simply and his methods are so highly effective. I am bringing my athlete son to see Paul shortly."